"Not Religion It's Relationship…Effective Christianity: Affecting The Society."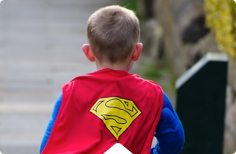 Childrens's  ministry
"Children are the Heritage of the Lord…". Our Children's ministry focuses on building God's Heritages to becoming perfect representation of God on earth – in every spheres of life.
Women's ministry
The generation of Christ came to being because there was a Ruth. Also, the Jews wouldn't have gianed freedom if there was no Esther. Christ's ministry blossomed because he had women by His side. The Women's ministry aims at building the Ruths, Esthers, Marys of this generation – being witnesses for the things of Christ, also learning to be better women in their homes without been shaken.
Worship ministry
God inhabits the praise of His people. The Worship team is a sacred team focused at giving to God what he deserves. Adorned with the instrumentality of praises, our worship team leads the Church in the realm of Worship extraordinaire.
Youth ministry
Young ones shall see visions, so the scriptures says. Our youth ministry, called the Champions, is focused at building the Josephs and Davids of our generation.